Reset Room has recently moved to the City
My name is Stephen Savill and I am co-founder of Reset Room Ltd. This is my experience of PicoSure with the Focus Lens Array to reduce my acne scarring.
Before offering the Focus Lens Array at Reset Room we needed real world proof of its efficacy, so after US FDA approval for Acne Scar and Wrinkle Reduction was received, we started to take notice. I was keen to attend our training session with Cynosure and offer myself as "guinea-pig". I am 48 years old, never been lasered, nor considered any non-medical aesthetic treatments.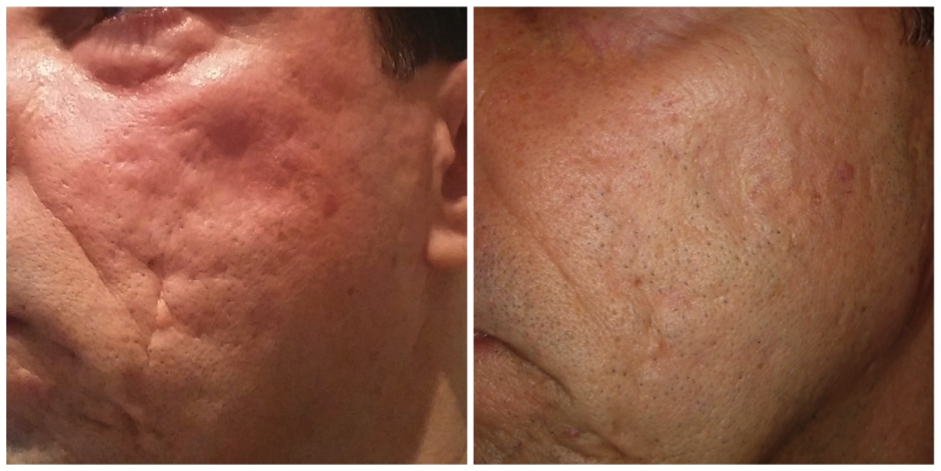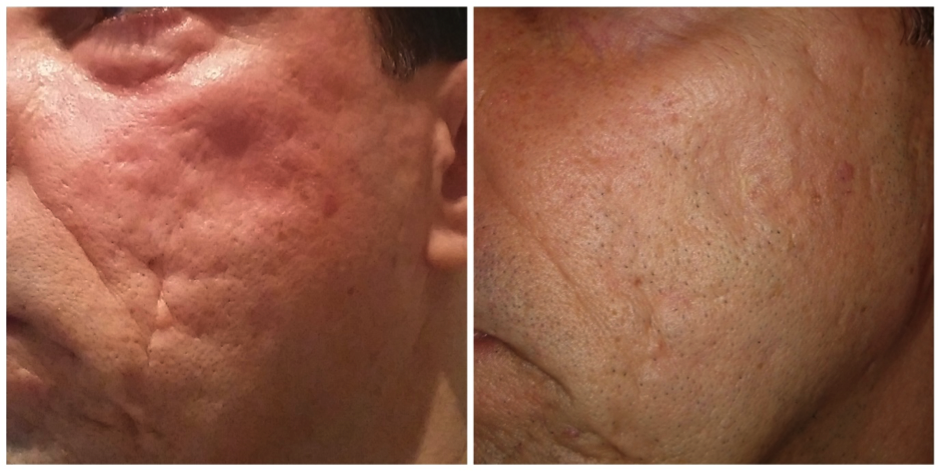 Inflamed acne breakouts destroy collagen, and the percentage of this component in our skin peaks in our mid-twenties. From then on we experience a gradual collagen loss which contributes to our ageing appearance.
The laser treatment is non-invasive and complete in about 30 minutes, but you'll have a flushed appearance for up to an hour (it was as if I'd run for a bus). The whole face is lasered for an even effect, but the laser can be used on all other main areas of the body.
Once any topical applications (make-up, moisturiser, etc ) are removed, the actual lasering takes less than 10 minutes.
Initially, it feels uncomfortable (like mild sunburn), but soon passes as the laser moves to other areas. The discomfort causes erythema, a reddening of the skin. It means the skin has reacted to the laser pulse as if a trauma, and that's what stimulates collagen growth in the dermis to repair itself. I have found that focusing on specific areas made the sunburn feeling last a few hours longer, but not the flushed appearance.
We were advised six full treatments, 4 weeks apart (unless darker skin type 4-6), would probably be optimum for acne-scar or wrinkle reduction, but there is no limit or known negatives.
Improvements in tone should be noticeable after approximately 4 weeks, as growth of collagen and elastin kick in, but I believe I saw subtle improvements before that.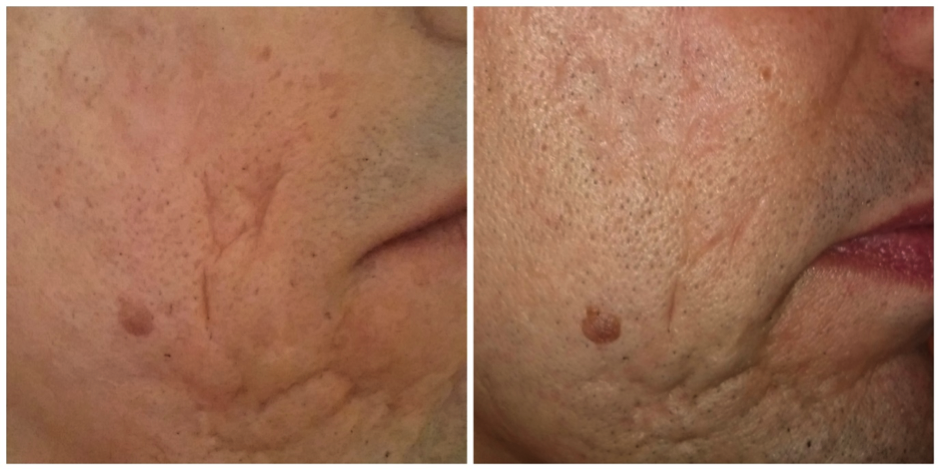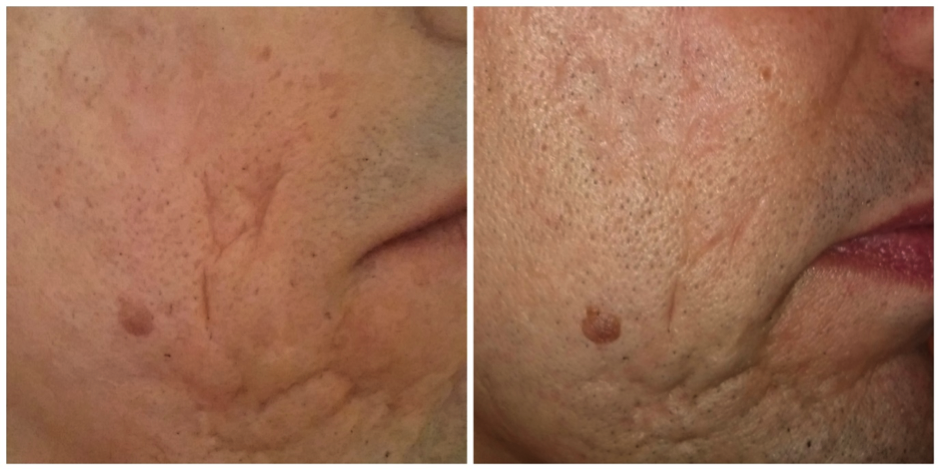 I've now had 6 Focus sessions at Reset Room with Sigourney. My scarring has reduced and I'm impressed. The redness in the pit of my scars has gone, my pores are smaller and my skin tone is more even. I had some deep scars (I've had three courses of Roaccutane). I can only imagine the positives if I'd started in my thirties when my acne finally subsided. And although I didn't realise it, my collagen levels had already peaked. After seeing these improvements I now realise how much the scarring has bothered me, and I intend having further sessions.
The Focus Lens Array claims many possible benefits from sun spot removal to wrinkle reduction that I am personally unable to confirm. However, as a converted skeptic who understands the science, I don't doubt them.